Welcome to vist our ring die production site
Ring die is a key part of pellet mill, plays an important role in making pellets quality, output, lifespan, furthermore, dies with highest quality will save production cost for you finally.
KyMaster factory supply ring dies with a ID up to 900mm, OD up to 1,440mm,hole diameters from 1.0mm to 30mm, compression rate is up to 25. We manufacture about 5000pcs ring dies every year, exported to south east asia, middle east, south America, etc.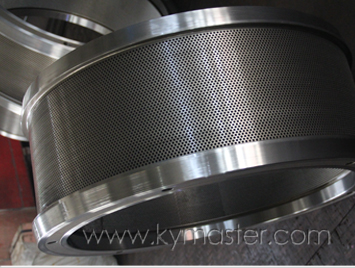 Quality is our life, we take it on the first place and carefully on each order, promise you with a fast delivery time.
Our Spare Parts are applicable to all pellet mill types, such as CPM, Paladin, Zhengchang, Muyang, Buhler, Van Aarsen, Triumph,UMT,Matador, etc., it can be customized according to your drawing.
Inquires are welcome to sent to kymaster@yeah.net